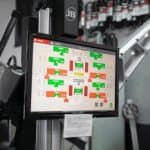 Looking for a thorough alignment in South Florida?
With our new countersunk, in ground, state-of-the-art John Bean V3300 alignment machine and rack, we are 100% exotic car compliant (along with all makes and model vehicles).
When you visit Signature Autohaüs in Ft Lauderdale, you'll be assisted by a family who come equipped with the insight, understanding and experience to add many more years of enjoyment onto your vehicle together with our always fair prices.
When your tires show signs of uneven wear or, worse, your steering pulls to one side — it may be the case that you're in need of alignment service. Our specialists are standing by to inspect your vehicle and take the steps required to get you back on the road as soon as possible.
Our technicians will:
Inspect your steering and suspension system

Check your tire condition and air pressure

Adjust your camber, caster and toe angles (if adjustable) to the manufacturer's specifications

Road test your vehicle to ensure your alignment is straight forward

Provide you with a printout containing your before and after alignment readings
CONTACT
954.771.4850
info@signatureautohaus.com
LOCATION
OPERATING HOURS
| | |
| --- | --- |
| Monday – Friday | 8:00 - 5:00 |
| Saturday | Closed |
| Sunday | Closed |
Signature Autohaüs utilizes extensive automotive knowledge, years of custom car experience, 10 service bays (including alignments) and ASE certified technicians as an opportunity to help you realize your dream build. We feature our builds on various social websites and in local car shows.